Draft Wills in Minutes
Arken.legal is the provider of innovative tools and solutions for the Wills and probate industry. We have operated in South Africa for many years offering bespoke solutions for efficient Will drafting available in English and Afrikaans.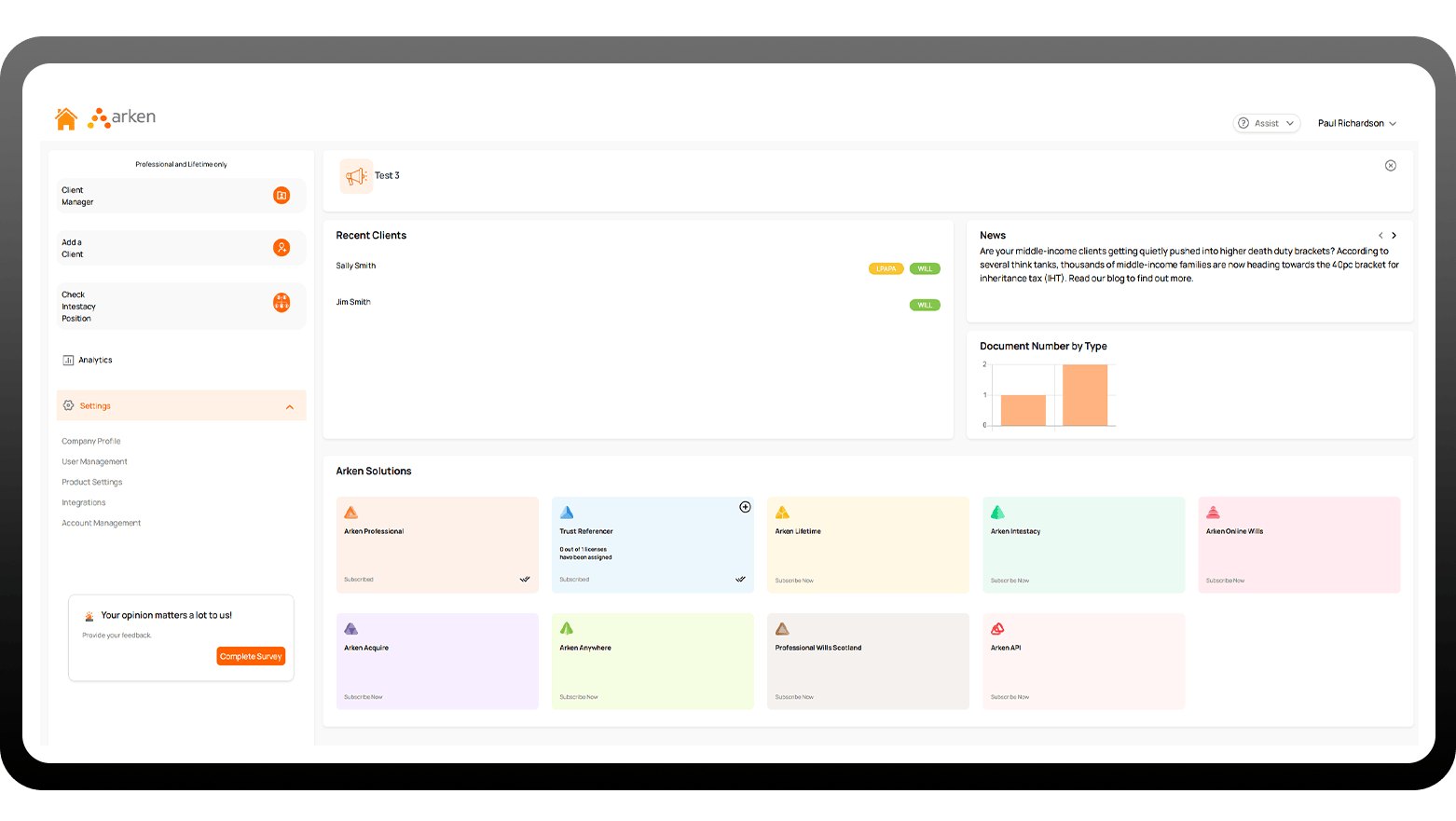 Benefits of Arken's Bespoke Solutions
Increase Profitability
and Productivity
Wills are drafted in minutes at a low cost per document, re-keying is dramatically reduced and data is transferred. Throughput increases and staff utilisation is maximised.
Minimise
Risk
Consistency of documents is achieved throughout your business and in-built controls such as mandatory fields and password protection, further protect your operation.
Digitise
Your Business
Position yourself as a forward-thinking organisation to attract the upcoming generations and digitise processes to improve efficiency.
Delight
Your Customers
Deliver a faster client turnaround and offer a comprehensive pack including the Will, signing instructions and more.
Testimonials
"Deployment of WillsDirect has given us a truly world class solution which places us in a pre-eminent market position… DPL (now trading as Arken.legal) not only brought its leading edge technology solution, but has contributed creatively and proactively to the success of this project."

"With this end-to-end system, financial advisers can now go online and be guided through a process to prepare high-quality Wills that are tailored to meet their clients' specific requirements – all in the comfort of their office."