Drive Efficiency,
Capture Data
Save time, reduce re-keying and capture vital information in advance of the interview with Arken Acquire – a digital fact find.
Arken Acquire - Data
Capture and Transfer
With Arken's digital fact find tool, Arken Acquire, you can capture your clients data in advance of the interview. Obtain key information that can inform your approach to the interview, or just benefit from the time savings when drafting as Arken Acquire populates all the information handily into Arken Professional for you.
Feel free to try it out, to see what your clients would experience.
Capture Client Data,
Without The Hassle
Gather Multi-channel Data
Capture the client information by email, Social Media, your website or sales teams
Enhance Client Experience
Reduce re-keying, speed up turnaround, and offer clients a more convenient digital experience
Future-proof Your Business
Embrace digital technology to enable efficiency and growth while presenting a modern image to clients
Generate
Leads
Promote your Will writing services by sending a link to capture data across multiple digital channels
Capture Key
Information Remotely
Automatically gather key information on dependents, assets, liabilities, business interests, pets, and more with our intelligent questionnaire. Use this information to determine the most appropriate person to take instructions from this client, due to the complexity or simplicity of their situation.
Only asks relevant questions
Short but comprehensive
Mobile friendly
Seamless Drafting
Your clients can easily input their information from anywhere, anytime, and on any device. Once captured, you can sync the data to Arken Professional – Arken's Will Writing Software, to start preparing Wills and other legal documents straight away. Details are transferred and the mandatory fields in Arken's Will Writing Software change depending on the answers your clients have given – ensuring you cover all bases.
Cloud-based & secure
Multi-channel data capture
User-friendly questionnaire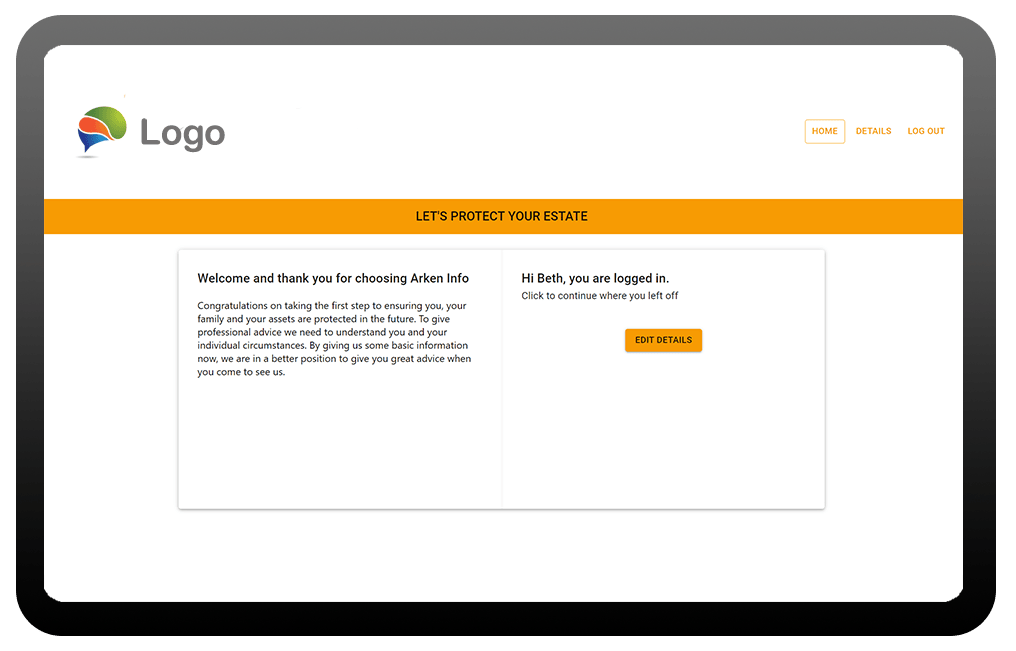 Lead Generation
Attracting new prospects and upselling to existing ones has never been easier with Arken Acquire. Promote across multiple channels and highlight its convenience.
Embed on your website
Email a link to clients
Add to your Social Media
Use in reception prior to an interview
Download The Arken Acquire Information Sheet
For more information about Arken Acquire, download the information sheet.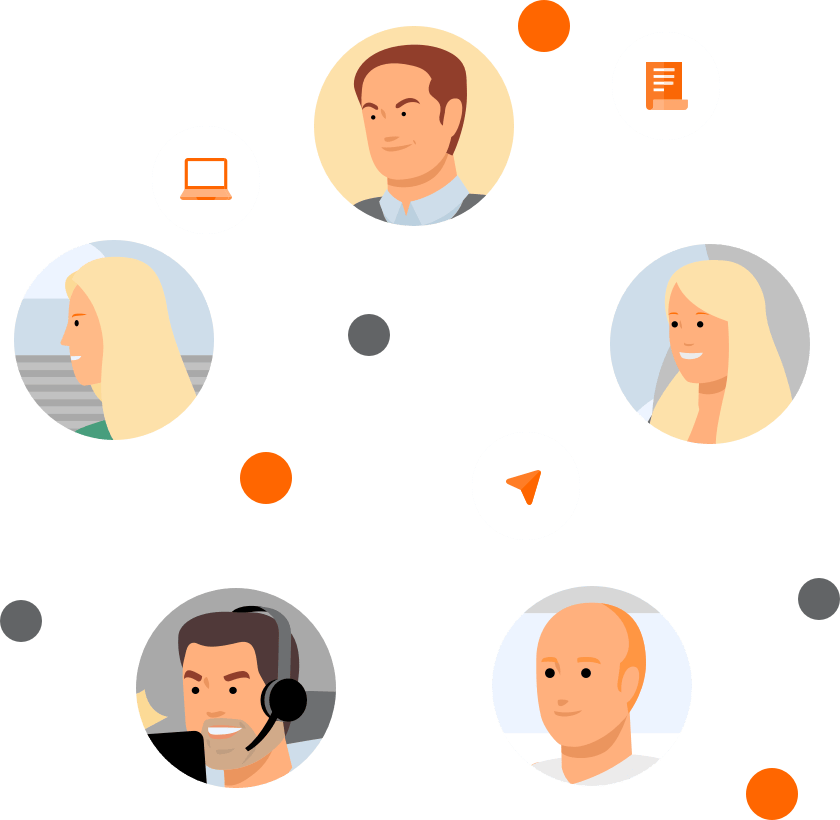 You're In Safe,
Supportive Hands
Adopting new technology doesn't have to be time-consuming or painful. With your very own Customer Success Manager, 50+ how-to videos, monthly training, and expert support through multiple channels, digitising your practice with Arken is easy.
Testimonials
"Arken is an absolutely fantastic tool. It is extremely easy to use and has helped our practices in Will drafting to a huge extent. I could not be without it now. I would recommend to any legal specialist looking to invest in Will writing software. Very cost effective too." 

"Using Arken's wider product suite has helped us to reach more potential clients and capture client data, digitally and effectively. The ability to produce documents with consistent wording and a consistent look and feel has helped us deliver a more professional and efficient service to our clients."

"We did a careful review of available solutions and chose Arken, as it has a very user-friendly and intuitive user experience, helped us with an improvement in our working practices, introduced time efficiencies and facilitated our ability to standardise our processes and mitigate our risks. The support team at Arken are excellent – very responsive and invested time to understand our needs. We had extensive support before and after going live. Arken is very easy to use, the templates are consistent and we have reliable support." 

"Following a well-planned and successful implementation, we are delighted to see how the Arken software has enabled us to streamline our approach to Will drafting. We are now producing consistent Wills which use uniform clauses across all of our lawyers. The commentary document which complements the drafted Will is extremely helpful to our customers."

"Arken Professional has significantly improved the speed in which I'm able to produce Wills and associated documents, but without compromising on quality. Saving time re-keying data and ensuring consistency across documents has allowed me to focus on other important areas such as client retention and new business."

"Arken Professional is the superior product in the market. We've used other solutions before, but nothing can compare to its quality, efficiency and flexibility."
Arken Product
Suite
Arken provides a suite of products that help organisations in the Wills & Trust industry compete and win.
Pricing
Tailored To You
We have pricing plans to suit a range of budgets. Whether you own a small firm or large enterprise, we're sure you'll find the perfect solution to suit you.
Ready to Streamline Processes
With a Digital Fact Find?
FAQs
Got a question? See if we've answered it below and if not, get in touch! We love helping businesses understand the benefits of Arken.
The client data capture tool can be used in a variety of ways. It can be used by a telemarketing team, in the office waiting room, by salespeople or intermediaries out in the field, on your website, or by a reception team on an iPad for example
. 
One of the most popular uses is to send it via email prior to an interview or from another department (i
.e.,
conveyancing or family law) if the client interaction with you prompts needing a Will – following a house purchase or change of family circumstances. 
Yes. You will receive an email notification once a client has completed their information.
The information is then automatically in
Arken
Professional, Arken's Will Writing Software, for drafting.
Yes,
colours and logos can be chosen as well as text changes on many of the screens
. 
You will have access to a customisation tool so you can change whenever you want to. 
The solution integrates seamlessly with
Arken.legal's
Will Writing software,
Arken
Professional. The client is automatically set up for you in the Client Manager area and when you start the Will, you can import the details from the fact find and the mandatory fields will change according to their answers – to ensure nothing is missed
.
The client data capture tool gathers all the
clients'
personal details, dependants, assets and liabilities, property ownership (home and abroad), business interests and even if they have pets. It also asks for key people's information, who may have been mentioned in the Will or other documents.