Estate Planning Software
The Arken product suite can suit any business process. Increasing efficiency, managing risk, reducing re-keying, and delighting clients across the estate planning process. From Wills and Trusts, to LPAs and lead generation.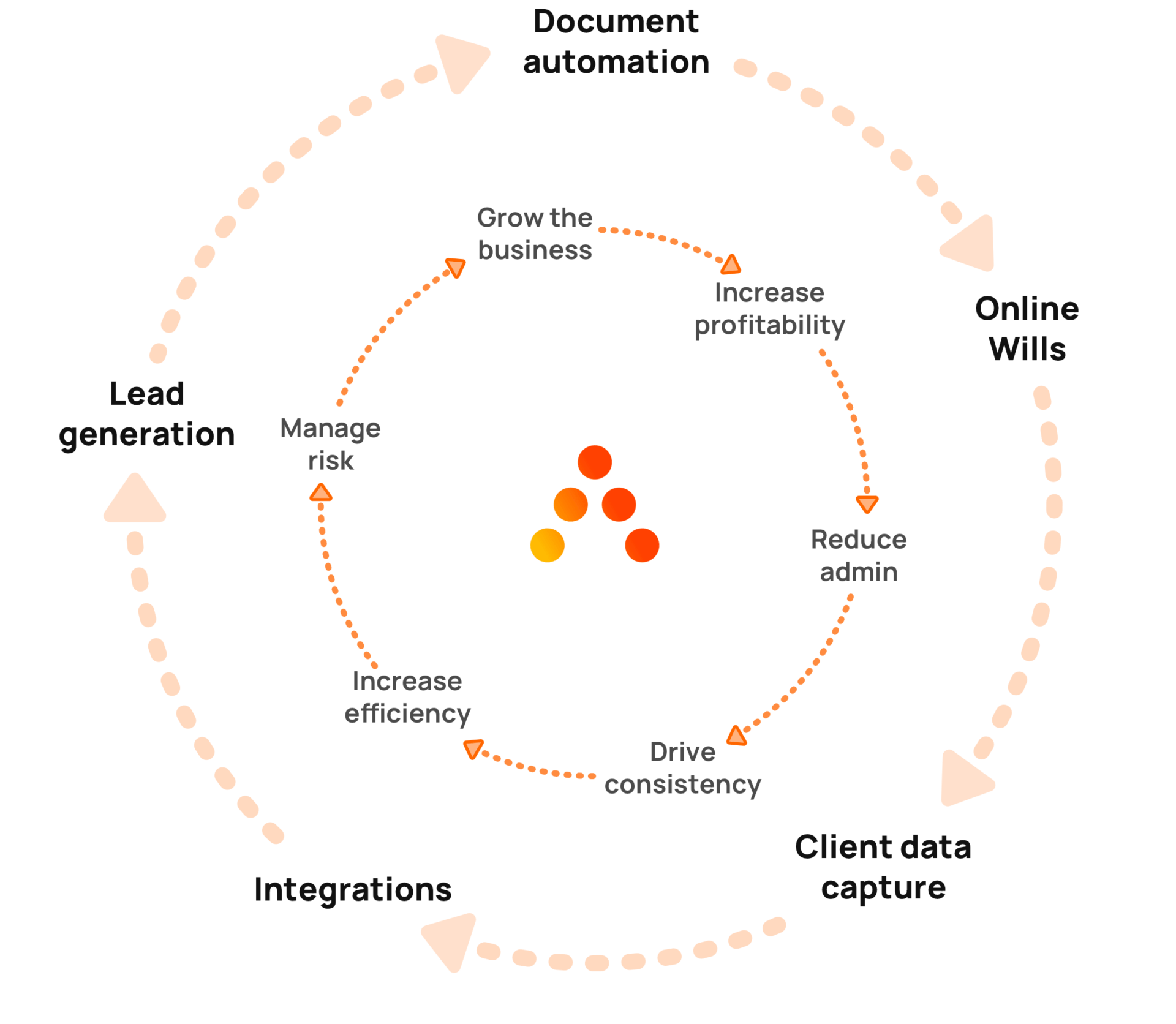 A Product Suite That Works Together
Try the Intestacy Lead Generator to generate new clients for your business. A handy call to action at the end of the Arken Intestacy questionnaire leads your prospective client in whichever direction you would like – to complete their Will online themselves, or to pass their details to you, or to fill out our digital fact find, Arken Acquire. Acquire will capture key details,  family circumstances, beneficiaries, assets, liabilities, business interests, and more. Auto populating into Arken's Will Writing software, Arken Professional, the data changes the mandatory fields to ensure nothing is missed in drafting. If you need an Inter Vivos Trust, add on Arken Lifetime for fast drafting or check out the tax situation for any Trust, both Testamentary and Inter Vivos, with our handy Trust Referencer tool. Don't forget other integrations too – carry out a mental capacity assessment with Comentis for greater risk management or streamline your process with an integrated case management solution.
Talk to us to see how our products can work together to increase profitability, grow your business, reduce admin, drive consistency and manage risk.
Improve Processes for Greater Efficiency
50 percent of time could be wasted on re-keying data.
Every business is looking for ways to improve efficiency through re-engineering processes and integrating software solutions. Arken will work with you to map your processes, suggest improvements that remove non-added value steps, double entry, and re-keying and we will help onboard your staff into your new way of working.
Manage Your Risk
Consistent, controlled and client-focussed.
Consistency of output is incredibly important to protect your brand and reputation. Have peace of mind that each document is drafted using the same precedents, the same brand guidelines, and is subject to in-built controls to prompt questions that need to be answered. With a client pack that explains each clause in plain English, and helps with signing too, due diligence towards your customer is also managed.
Future-proof
Your Business
Strategic solutions for your practice.
Planning for the future is no doubt on everyone's minds at the moment. With growth strategies after the pandemic, a focus on new or modernised markets or products, and the introduction and increase of online offerings to name a few. Arken.legal has a range of solutions both now and in the pipeline that can support your aspirations, whether that's a new generation focus, increased competitiveness or expansion.
Whatever your strategic intentions, talk to us about how we can help you deliver these.
Important Technical
Information
With any new solution, it is important to ensure you have done your due diligence to protect your clients' data. Data security is a very serious consideration for us as a Data Processor and we regularly penetration test our solutions. We use an industry-leading cloud provider, and train all our staff on the importance of cyber security. Please talk to us if you have any technical questions and we can provide the required information for your IT Director or indeed, compliance departments.
Client Testimonials
"Using Arken's wider product suite has helped us to reach more potential clients and capture client data, digitally and effectively. The ability to produce documents with consistent wording and a consistent look and feel has helped us deliver a more professional and efficient service to our clients."

"Following a well-planned and successful implementation, we are delighted to see how the Arken software has enabled us to streamline our approach to Will drafting. We are now producing consistent Wills which use uniform clauses across all of our lawyers. The commentary document which complements the drafted Will is extremely helpful to our customers."

"We did a careful review of available solutions and chose Arken, as it has a very user-friendly and intuitive user experience, helped us with an improvement in our working practices, introduced time efficiencies and facilitated our ability to standardise our processes and mitigate our risks. The support team at Arken are excellent – very responsive and invested time to understand our needs. We had extensive support before and after going live. Arken is very easy to use, the templates are consistent and we have reliable support."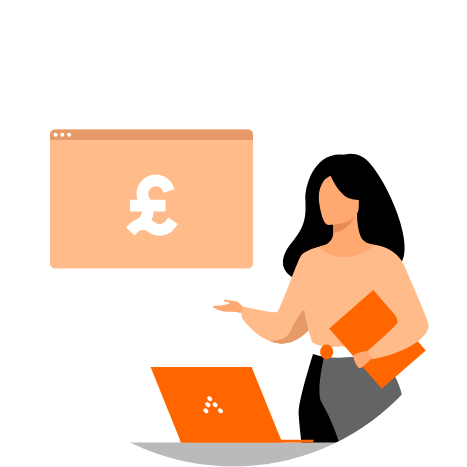 Pricing Tailored
To You
We have pricing plans to suit a range of budgets. Whether you own a small firm or large enterprise, we're sure you'll find the perfect solution to suit you.