Trust Drafting
Made Easy
Save time drafting Testamentary and Inter Vivos (IV) Trusts and build Trust tax reports in minutes. Handy Trust tax information and Trust drafting at your fingertips.
Arken Professional -
Testamentary Trusts
Within Arken Professional, our Will drafting software, you can build a whole range of Testamentary Trusts. From discretionary and vulnerable beneficiary Trusts, you can draft these important elements of the Will in just a few clicks. This is all part of your Arken Professional subscription. Here's a list of the Trusts you can build:
Life interest in property Trust
IPDI (immediate post death interest) Trust
Discretionary Trust
Vulnerable person's Trust
Nil rate band discretionary Trust
Flexible life interest Trust
Age contingent Trust
Bereaved minors Trust
18-25 Trust
Charitable Trust
Right of occupation Trust
Arken Lifetime -
IV Trust drafting
If you have the right to create Trust documentation, Arken Lifetime will help you draft these Trusts in minutes. It uses data from a Will or a previous private client document held in Arken's Will Writing Software, eliminating the need to re-input data. Also, as you'll have built your documents using the same tool, they will all have a consistent look and feel and will be safely stored together in the cloud.
If you purchase Arken Lifetime, you'll also receive a license for our Trust tax reporting tool, Trust Referencer. It supplies you with the latest Trust tax information and you can download reports quickly and easily.
Trust Referencer -
Trust Taxation In Just a Few Clicks
Access the most up-to-date information on Trust tax treatments to ensure you give your clients the right advice. Download the report as part of your client pack (it's really handy for Trustee meetings too). Trust Referencer covers Testamentary and Inter Vivos Trusts and explains each tax and liability the Trust incurs.
Achieve More,
in Less Time
Streamline Document Creation
Draft in minutes, reduce time re-keying data and updating Trust precedents, and unify your document style across the organisation
Increase
Profitability
Boost output and build Testamentary Trusts, IV Trusts and tax reports much faster than traditional methods at a low cost per document
Minimise
Risk
Reduce manual errors. Our intuitive, easy-to-use software guides you as you draft, and keeps your data secure and in one place
Delight
Clients
Achieve faster turnarounds on all documents, with added Trust tax reports providing first class information for your clients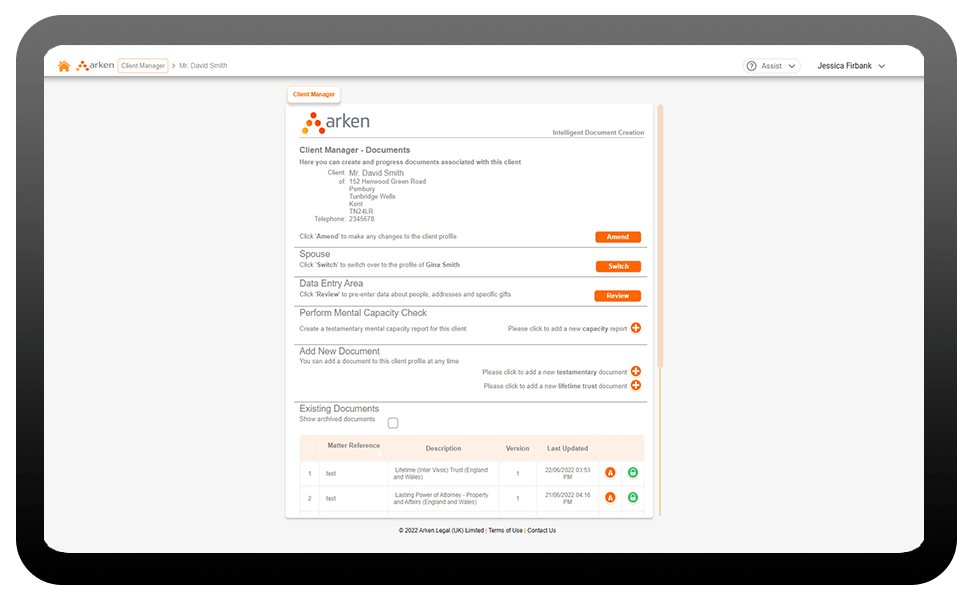 Intelligent
Questionnaire
Our software has an intelligent questionnaire style which helps you speed up the Trust drafting process and has incomplete answer alerts, built-in clauses, and changes dynamically as you draft. Testamentary Trusts are an integral part of Arken's Will Writing software. For IV Trusts, add on Arken Lifetime.
Only asks relevant questions
Automatically adapts questions
Alerts you to incomplete answers
Uses previously inputted data for speed
Comprehensive Trust
Documents
Arken's software helps you to create Testamentary and IV Trust in minutes, not hours, with a dual-screen that lets you review your draft and sense check as you go.
Interest In Possession Trusts
Discretionary & Charitable Trusts
Vulnerable Person Trust
Pension Death Benefit Trusts
Flexible Life Interest Trusts
and many more
In-built
Precedents
Spending hours researching Trust precedents for every document? Not anymore. Arken has built-in precedents that our Legal Advisory Board regularly review and update.
Built-in legal Trust precedents
Regular updates by our legal team
Stay compliant & save time
Testimonials
"Arken is an absolutely fantastic tool. It is extremely easy to use and has helped our practices in Will drafting to a huge extent. I could not be without it now. I would recommend to any legal specialist looking to invest in Will writing software. Very cost effective too." 

"We did a careful review of available solutions and chose Arken, as it has a very user-friendly and intuitive user experience, helped us with an improvement in our working practices, introduced time efficiencies and facilitated our ability to standardise our processes and mitigate our risks. The support team at Arken are excellent – very responsive and invested time to understand our needs. We had extensive support before and after going live. Arken is very easy to use, the templates are consistent and we have reliable support." 

"Following a well-planned and successful implementation, we are delighted to see how the Arken software has enabled us to streamline our approach to Will drafting. We are now producing consistent Wills which use uniform clauses across all of our lawyers. The commentary document which complements the drafted Will is extremely helpful to our customers."

"Arken Professional has significantly improved the speed in which I'm able to produce Wills and associated documents, but without compromising on quality. Saving time re-keying data and ensuring consistency across documents has allowed me to focus on other important areas such as client retention and new business."

"Arken Professional is the superior product in the market. We've used other solutions before, but nothing can compare to its quality, efficiency and flexibility."

"The whole team have found the Arken system very easy to use and it is very user friendly. The initial and ongoing support and training provided is excellent. Using the system saves a lot of time on data inputting, especially on the LPA drafting. It produces clear explanatory documents for all our Clients to understand. I would highly recommend the system." 

"I have been using Arken Will writing software for a number of years, and have found it excellent, and easy to use. The support from the office has been exceptional whenever I have needed it, with a quick response and great patience at times. I would certainly recommend the software and also the company without any hesitation."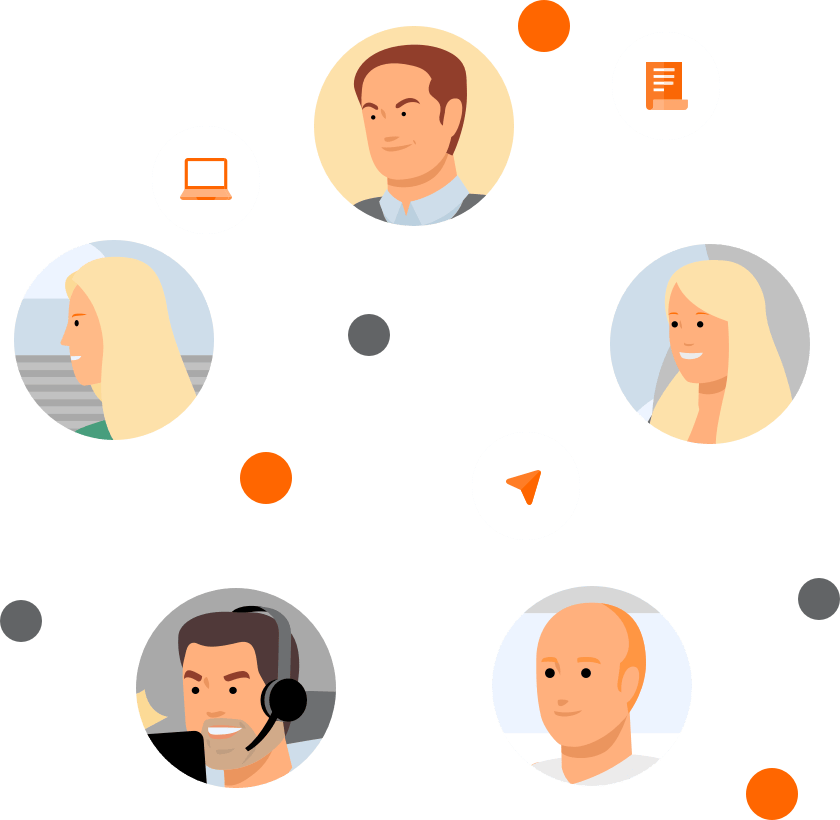 You're In Safe,
Supportive Hands
Adopting new technology doesn't have to be time-consuming or painful. With your very own Customer Success Manager, 50+ how-to videos, monthly training, and expert support through multiple channels, digitising your practice with Arken is easy.
Arken Product
Suite
Arken provides a suite of products that help organisations in the Wills & Trust industry compete and win.
Pricing
Tailored To You
We have pricing plans to suit a range of budgets. Whether you own a small firm or large enterprise, we're sure you'll find the perfect solution to suit you.
See How Easy Building
Trust Documents is For Yourself!
FAQs
Got a question? See if we've answered it below and if not, get in touch! We love helping businesses understand the benefits of Arken.
We will ask you to sign a declaration to say you
have the ability to
carry out reserved activities
.
Unfortunately, building of IV Trusts is a reserved activity by Law.
  When you add Arken Lifetime to your subscription, you can go in and choose who does and doesn't have access to this part of the system.  
The Inter Vivo Trust functionality, Arken Lifetime, is available as an add-on to Arken Professional, Arken's Will Writing tool, and can be accessed through the software. The interface and way they're built is the same as within Arken's Will Writing software.
For Trust tax implication reports, users can utilise Arken's Trust Referencer – a Trust Tax Directory tool, which enables users to build trust tax reports for clients in a matter of clicks.
Any drafter in your organisation would have access to Testamentary Trusts - although you can choose who can draft documents.  When you add Arken Lifetime to your subscription, you can go in and choose who does and doesn't have access to this part of the system.   
Trust Referencer, the Trust Tax tool, is a licence per user product so only those with licences will be able to access it - although you will be able to allocate your licences through the Arken dashboard. 
Tax information and reports on all Testamentary and Lifetime
Trust are
available through the software.
Trust reports are updated regularly in line with tax rates and tax law. This information is
monitored
and managed by internal Solicitors working for
Arken.legal
.
Pricing is charged per license and charged monthly. Each license holder can produce as many reports as
required
per month, there is no limit applied.