Drive Leads Using Our Intestacy Tool
Provide a quick interactive tool for your clients to see what would happen if they died without a Will, educating them of the risks and generating leads for your business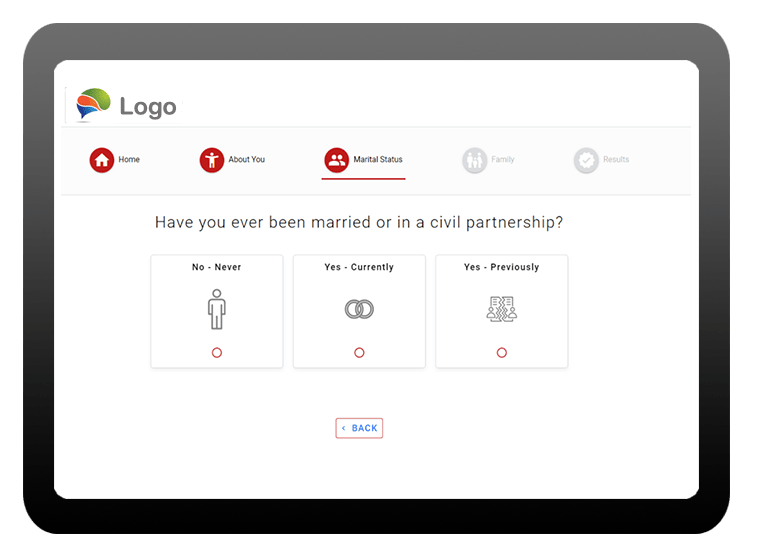 Arken Intestacy - Showing
Why a Will is Needed
Reach a wider audience online and show them why they need your Will writing services with Arken Intestacy, our Lead Generator tool. It's an intuitive, digital questionnaire that produces a personalised report for clients which explains what would happen if they died without a Will. The personalised report encourages users to complete a Will and the editable call to action at the end of the questionnaire provides a controlled way for them to contact you.
Engage Potential Clients With
Arken's Lead Generator
Generate
Leads
Advertise Arken Intestacy in an email, on social media or in an ad campaign to engage new audiences
Reach New
Markets
Highlight the importance of Wills and reach millennials and future generations via multiple digital channels
Educate Potential Clients
Give clients a personalised report that shows them what would happen if they died without a Will
Offer Engagement Options
The call to actions at the end can push prospective clients to fill in a form, Arken Acquire or you can direct them to your Online Wills tool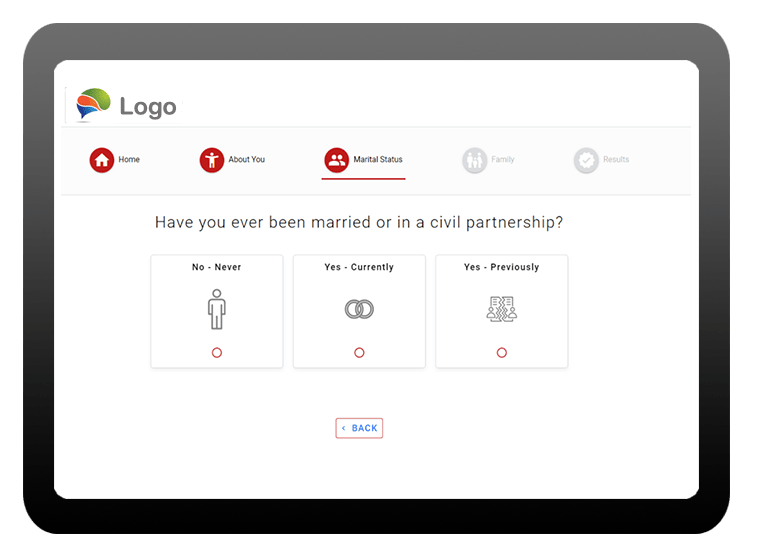 Takes Just One
Minute to Complete
Arken Intestacy, our lead generator, doesn't take long to complete and your clients automatically receive their personalised report of what would happen if they died without a Will.
Host on your website, email, or social media
Works on any device
Automates a personalised online report
Smart Integrations
Integrate with Arken Online Wills and Arken Acquire, the digital fact find, to give your prospective clients options on how to get in touch. They can self-complete straightforward Wills via your website 24/7 with Online Wills, or send their key information to you for more complex documents via Arken Acquire.
Integrates With Arken Online Wills
Integrates With Arken Acquire, a digital fact find
Automates client data capture
Customise & Brand
Arken Intestacy is customisable, you can add your own company logo, brand colours, and change some of the text, reinforcing your brand image and giving you a professional edge. You decide your customer journey and you can add your social media channels so people can share the tool with their friends.
Apply your colours and logo
Alter text for your target audience
Set up your preferred customer journey
Add in your Google Analytics account
Link to social media accounts
Download The Arken Intestacy Information Sheet
For more information about Arken Intestacy, download our information sheet.
Testimonials
"Arken is an absolutely fantastic tool. It is extremely easy to use and has helped our practices in Will drafting to a huge extent. I could not be without it now. I would recommend to any legal specialist looking to invest in Will writing software. Very cost effective too." 

"We did a careful review of available solutions and chose Arken, as it has a very user-friendly and intuitive user experience, helped us with an improvement in our working practices, introduced time efficiencies and facilitated our ability to standardise our processes and mitigate our risks. The support team at Arken are excellent – very responsive and invested time to understand our needs. We had extensive support before and after going live. Arken is very easy to use, the templates are consistent and we have reliable support." 

"Using Arken's wider product suite has helped us to reach more potential clients and capture client data, digitally and effectively. The ability to produce documents with consistent wording and a consistent look and feel has helped us deliver a more professional and efficient service to our clients."

"Following a well-planned and successful implementation, we are delighted to see how the Arken software has enabled us to streamline our approach to Will drafting. We are now producing consistent Wills which use uniform clauses across all of our lawyers. The commentary document which complements the drafted Will is extremely helpful to our customers."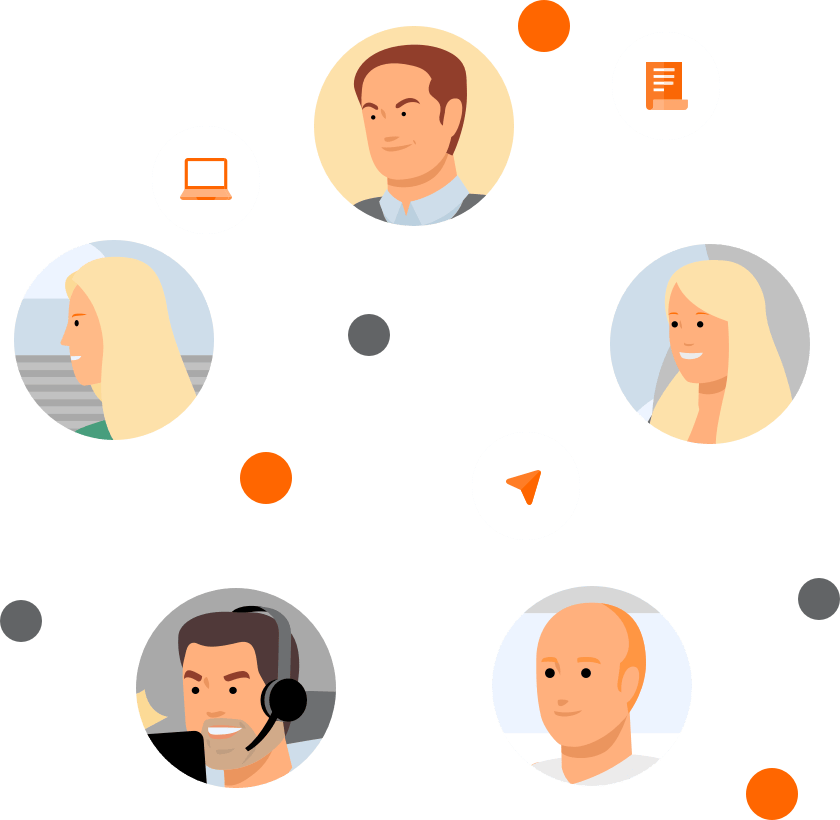 You're In Safe,
Supportive Hands
Adopting new technology doesn't have to be time-consuming or painful. With your very own Customer Success Manager, 50+ how-to videos, monthly training, and expert support through multiple channels, digitising your practice with Arken is easy.
Arken Product
Suite
Arken provides a suite of products that help organisations in the Wills & Trust industry compete and win.
Pricing
Tailored To You
We have pricing plans to suit a range of budgets. Whether you own a small firm or large enterprise, we're sure you'll find the perfect solution to suit you.
Need an Easy Way to Get More Clients?
Contact us to Find Out More
FAQs
Got a question? See if we've answered it below and if not, get in touch! We love helping businesses understand the benefits of Arken.
It will depend on which method of contact you employ within the tool, you can go into the back office of the Intestacy tool and download an excel spreadsheet of those filling in the inbuilt contact details form. This can also link to your Online Wills solution and digital fact find so information can be captured through these tools too.
We recommend adding a new page to your website, where you can add your
Arken
lead generation tool's
URL. This way you can add copy to the page to provide context and use your new web page URL as your call-to-action link in marketing campaigns. The solution can be promoted in emails, via social media posts
and digital advertising, or on your website.
Yes. Each client will receive a personalised report about what would happen if they died without a Will in place. Within the report, you can link to a digital fact
find
, your Online Wills solution or use the inbuilt data capture functionality.
You will only be able to see the contact information You can export this information to excel and hand it to your sales team or contact them directly. 
You can
apply your logo and brand colours
and customise elements of the text too
.